On this page, you can find an overview of snakes in Idaho. The list is separated into non-venomous and venomous snakes in Idaho. Overall, twelve species of snakes can be found in Idaho. Two of them are potentially dangerous rattlesnake species. The other ten snake species are harmless.
Just click on any of the images or links below to learn more about the snake.
If you have encountered a snake in Idaho that is not yet on our list or that you cannot identify yourself, we'll be happy to identify it for you. Simply take a picture of it and upload your picture, a quick description and the U.S. state where it was found here on our snake identification page. 
List of venomous snakes in Idaho
The two venomous snake species in Idaho are the western rattlenake (Crotalus viridis), also called the prairie rattlesnake and the Pacific rattlesnake (Crotalus oreganus). Until 2015, the two species have been considered as part of the same species. Around 5-10 people are bitten by medically significant snakes in Idaho every year. Fatalities are very rare. Not all of these bites are caused by wild snakes, but sometimes also by venomous pet snakes.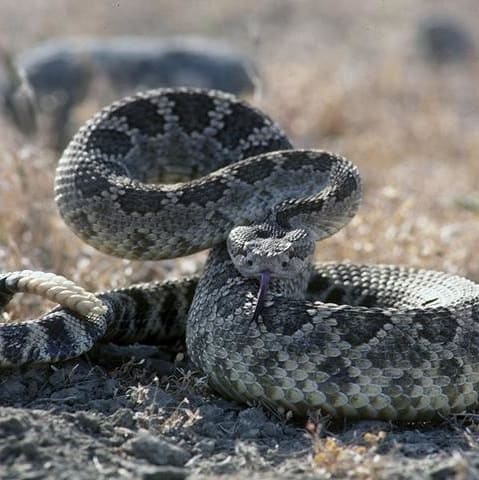 Crotalus oreganus, commonly called the (Northern) Pacific rattlesnake is a venomous rattlesnake found in Western America from British Columbia in ...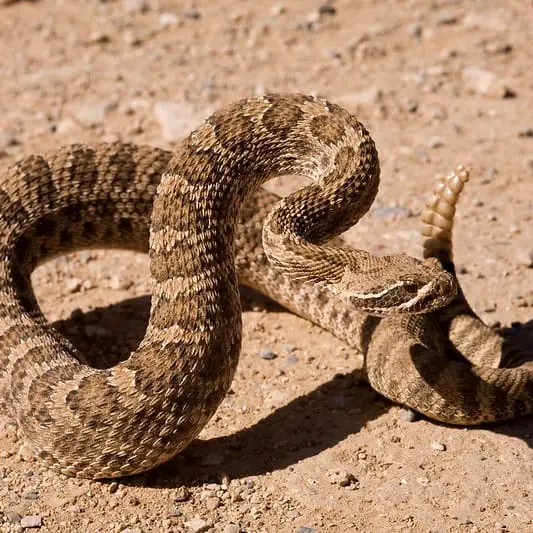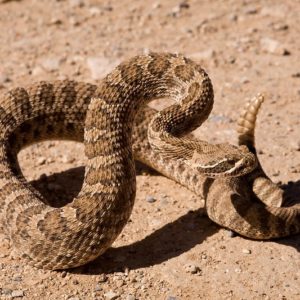 The western rattlesnake or prairie rattlensnake, is a venomous snake species that can be found in the Mid-West of the ...

List of non-venomous snakes in Idaho
The most commonly found nonvenomous snakes in Idaho are racers, whipsnakes and garter snakes. The gohper snake (including its subspecies, the bullsnake) is a nonvenomous snake that mimicks the appearance and behavior of rattlesnakes to deter predators.